Bucky O'Hare Action Figures and Vehicles
Boss Fight Studio is currently releasing Bucky O'Hare action figures! Images are below. Click here to see more images and order directly.
Click each image for a larger version.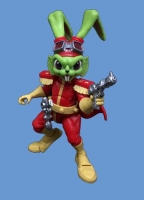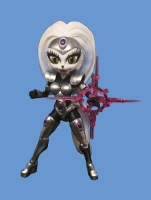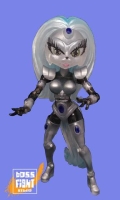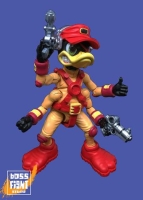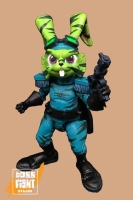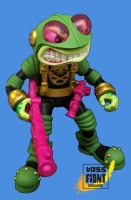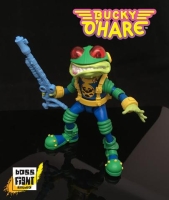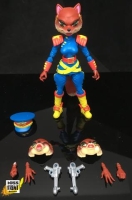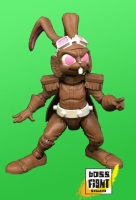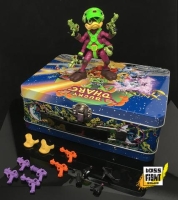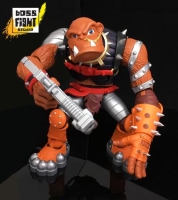 ---
Ten Bucky O'Hare action figures and two vehicles were released in 1991 to coincide with the TV series. While some of the toys were quite popular, the line ultimately failed, supposedly in part because many more "unwanted" figures (like the Air Marshal) were shipped, and fewer "wanted" figures (like Bucky O'Hare) were available.
More pictures of the released toys can be see here and here.
Multiple additional figures and vehicles were planned, and some even made it to the prototype stage. None were ultimately released, but images of what might have been are available on the unreleased merchandise page.
Click each image for a larger version.
#2 Dead-Eye Duck (with four pistols)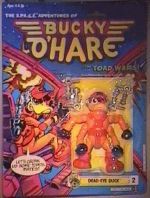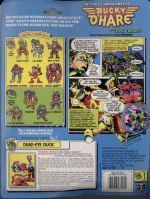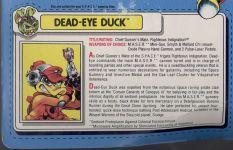 #3 Willy Du Witt (with pistol, glasses, and face mask)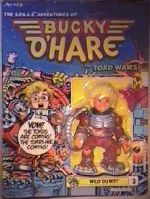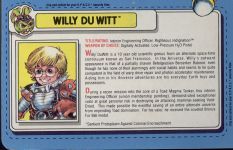 #4 AFC Blinky (with pistol and backpack)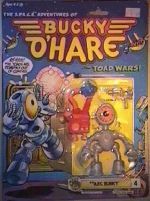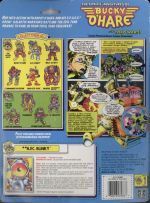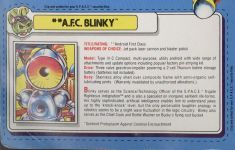 #5 Toad Air Marshall (with rifle and hat)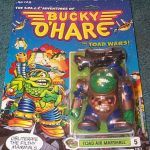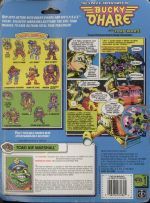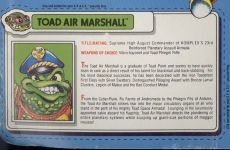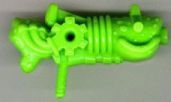 #7 Bruiser the Berserker Baboon (with rifle)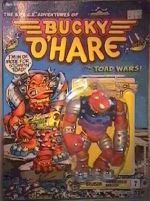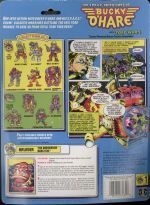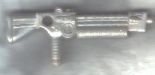 #9 Commander Dogstar (with two pistols)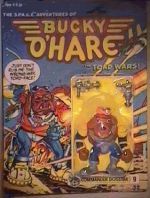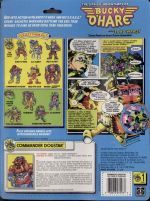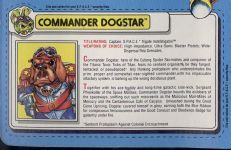 #10 Storm Toad Trooper (with rifle)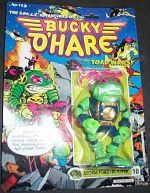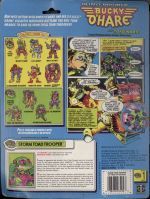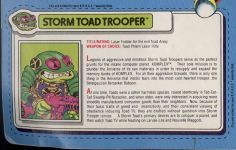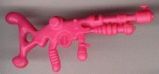 ---
Shipping carton for Bucky O'Hare figure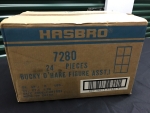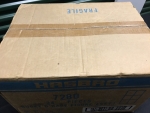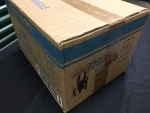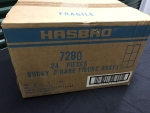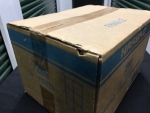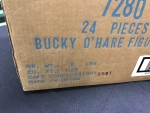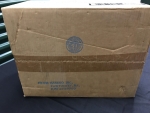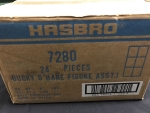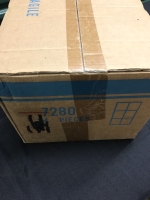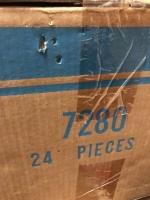 ---
Prototypes of the released Bucky O'Hare toys occasionally surface. Pictures are included below.
Toad Croaker prototype (with documents)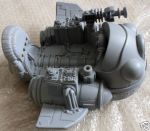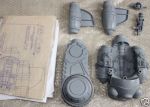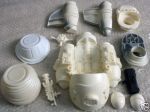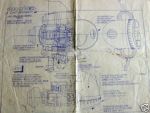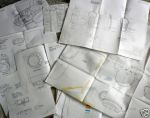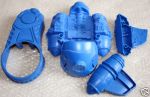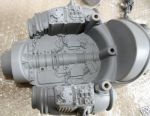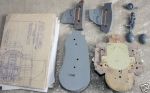 ---
The Bucky O'Hare action figures were also released in other countries. Some pictures are below.
French action figures (Blinky = Cyclor; Bruiser = Bruce Le Babouin; Air Marshal = Major Krapo; Al Negator = Crocostaud)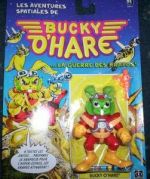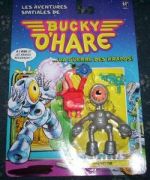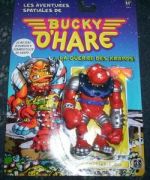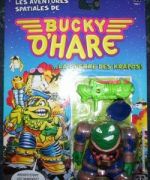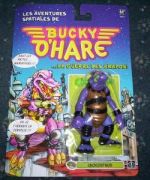 Spanish action figures (Bruiser = Babuino; Air Marshal = Todo Mariscal; Al Negator = Al Garton; Storm Toad Trooper = Tormentoso; Dead-Eye Duck = Patuerto)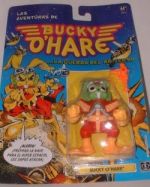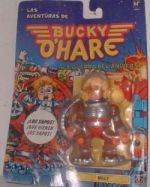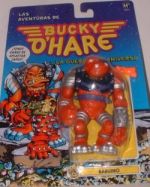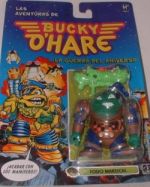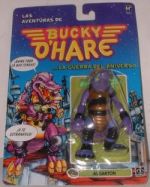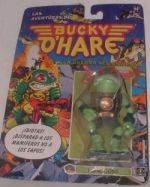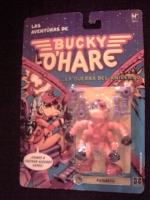 Dutch Toad Croaker (Krapocid Paddenkraker)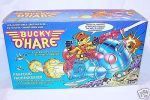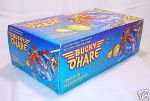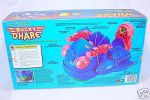 French magazine ad for the toys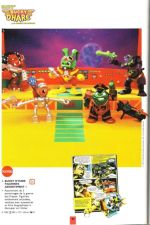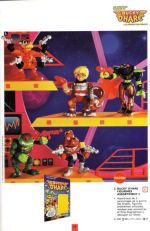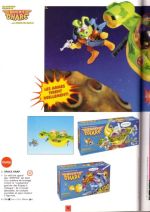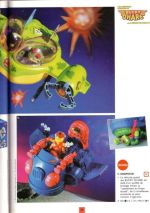 ---
Various pieces of artwork generated behind the scenes during the development of the Bucky O'Hare toy line have surfaced in recent years. Some pictures are below.
First off, here is a large (73.6 mb) zip file containing 48 reference sheets from the toy line. This art was used as a guide for the released (and some unreleased) Bucky O'Hare action figures. Thank you to BYWInsaniac for making this awesome collection available!
Some of the scans below are also available in the zip file above.
Commander Dogstar reference art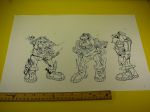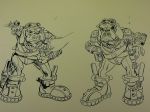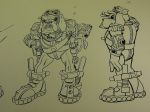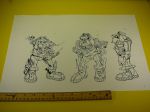 Storm Toad Trooper reference art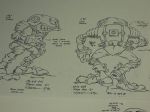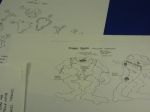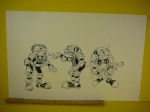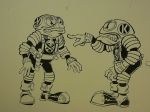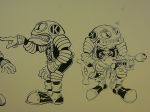 Toad Double Bubble package art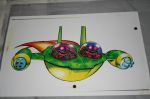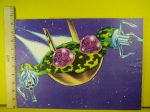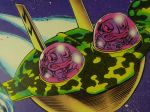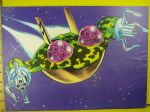 Toad Double Bubble reference art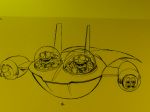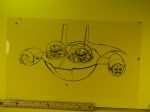 Storm Toad Trooper reference art