Bucky O'Hare: DVD
The Bucky O'Hare TV series has been released on DVD in a few different countries. It has never been released in the US, and no official region 1 DVD exists; bootleg copies do exist, however.
The 2-disc UK DVD release contains files of the original episode scripts as extras. It also contains character profiles; some information in these profiles comes from Web Series episodes and not the original TV series.
---
UK DVD release (click for larger images)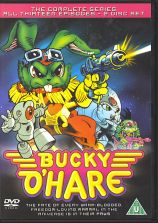 Portugal DVD release


---
Bucky O'Hare: VHS
These six VHS tapes were released by Sunbow Productions under the Family Home Entertainment line in the US and Canada in 1991. MCA Home Video Canada handled the distribution and manufacturing in Canada. The insert below may have been included with all the video tapes; in the ones scanned below, it was included with the copies of "The Toad Menace" and "On The Blink."
---
"The Toad Menace"



"Bye-Bye Berserker Baboon"



"On The Blink"



"The Kreation Konspiracy"



"Corsair Canards"



"The Taking Of Pilot Jenny"




---
Below are images from Bucky O'Hare VHS tapes released in other countries.
UK video tapes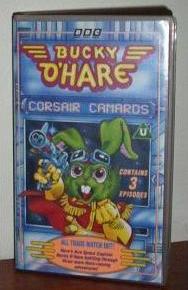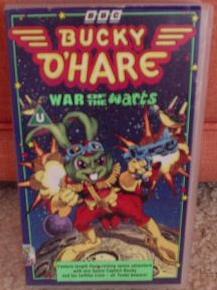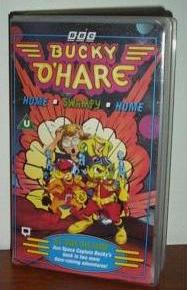 German video tapes: "Krieg der Kröten" / "Blinky, der Androide" / "Der S.P.A.C.E.-Geheimdienst"



French video tapes: "La Guerre Des Pustules" (click for larger image) / "Le Bon, La Brute, L'affreux" / "Coup De Soleil" (click for larger image)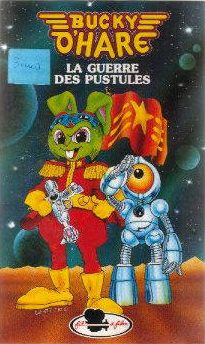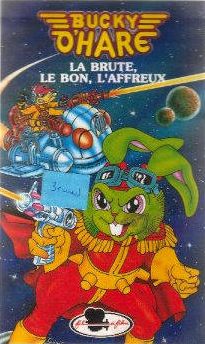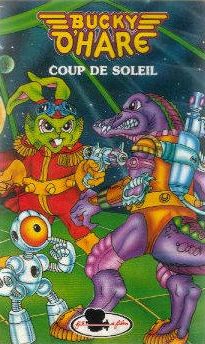 Australian video tape: "Bye-Bye Berserker Baboons" (b/w "The Taking of Pilot Jenny")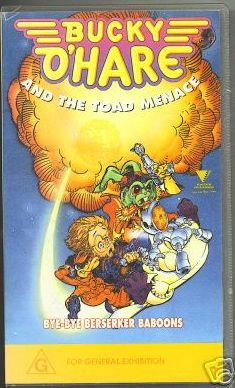 Swedish video tapes: "Rädda Planeten" / "Rymdens Hjältar" / "Rymdpaddorna Anfaller"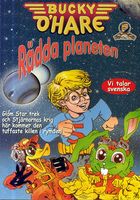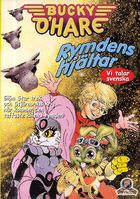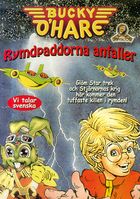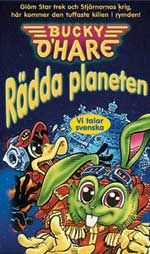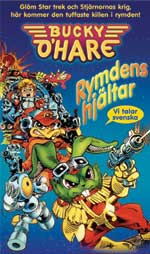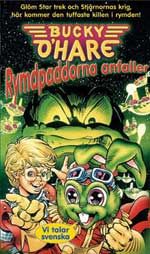 Dutch video tape: "De Padden Invasie"